Women & Children's Center
Hope is real and change is possible.
As one of the few no-cost residential recovery programs in Northern California, our program addresses all aspects of life. Here, women and their children experience a safe and caring community. Treatment plans are tailored to individual needs, overcoming obstacles, and accomplishing life goals. Residents experience relapse prevention counseling, practical life skills training, one-on-one coaching, and authentic relationships within a safe and caring community.
91% of the women who graduate our program never return to a lifestyle of addiction and abuse.
Desperation brought me to Powerhouse. My life was full of addiction, violent relationships, abuse, and even near-death experiences. Everything seemed hopeless. Powerhouse quickly became what I thought was my only hope.
Resident
I found what I was looking for. I'm a resident of the Women & Children's Center and am graduating this spring. It's here that I've found the family, support, encouragement, and faith needed to rebuild my life.
Resident
By saying yes to Powerhouse, I said yes to sobriety. I said yes to learning how to have healthy relationships. I said yes to understanding who I am and my identity in Christ. I said yes to being a better mom.
Resident
Community Care Center
The Powerhouse Community Care Center exists to assist individuals and families who need immediate resources such as homeless prevention, medical care from our free medical clinics, referrals to treatment centers,
job readiness training, temporary and permanent housing, and much more. Come meet with a Community Care worker to assess immediate needs and a long-term strategy.
Our Community Care Center is located at 311 Market Street and is open Monday-Wednesday from 9:00AM-4:00PM and Thursday from 9:00AM-12:00PM.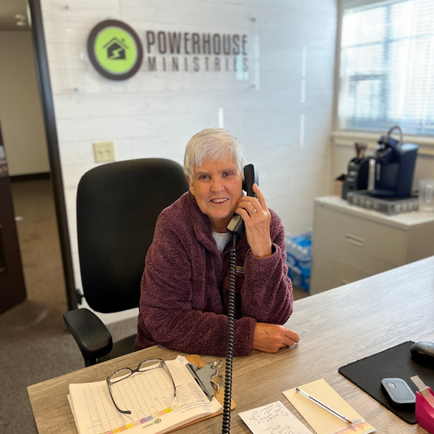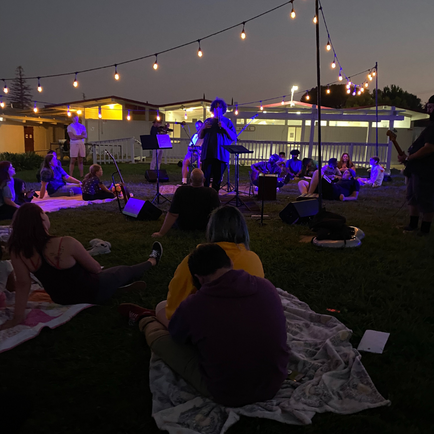 Ignite Student Ministries
Ignite Student Ministries is Powerhouse's middle and high school outreach program. We meet every Thursday night at 320 Montrose Drive from 6:30-8:00PM. Students are served dinner and are met by an incredible team of leaders to play games, worship, and listen to a Bible teaching.
In the immediate area where Powerhouse is located, 93% of youth live in a home without a father. Many students in our area have a family member incarcerated and in Folsom State prison. Most students we know are struggling with their mental health and come from a home where family members are stuck in the cycles of abuse and addiction. We're rewriting that story. We believe this generation has a powerful future ahead of them. We're here to inspire them to become who God calls them to be.
In addition to meeting weekly, Ignite Student Ministries has special events throughout the year including a Winter Retreat and Summer Retreat where we spend the weekend in places like Lake Tahoe and Santa Cruz.
When I came to Ignite I was really nervous and scared. I quickly learned that Ignite would change my life. I didn't believe in God, because all my life I never believed he was there. I've recently accepted Jesus into my heart, and am also learning how to set boundaries, listen to people, and get out of my comfort zone.
Ignite Student
Ignite has shown me that I have people in my life I can talk to and depend on. Each week I am welcomed with so much love and kindness. I have also learned more about how much God loves me, and how I can grow a relationship with Him! I just created a worship playlist on my phone, and have started to sing on the worship team on Wednesday nights.
Ignite Student
Leadership College
The Powerhouse Leadership College is a two-year residential internship program for young men and women ages 18-24. This program is dedicated to presenting hope, healing and on the job training to equip young leaders to impact generations. The Powerhouse Leadership College is a place where change is possible, dreams are achievable, and a better future is within reach.
All students live together with a Residential Assistant in one of our leadership homes in Folsom, CA. Students participate in one of the following internship tracks and receive a roadmap for individual development designed to maximize their God-given potential and kickstart their future. Our team is here to walk along side students as they navigate life as a young adult and find who they are.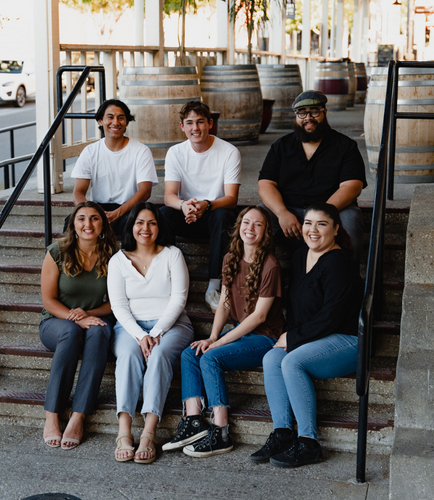 I wanted something different. I wanted to follow my dreams and not follow in my family's footsteps of addiction. The Leadership College has been my first step toward creating the life I've always dreamed of having.
Student of the Leadership College
Today I am receiving chemotherapy treatments for a brain tumor. The Leadership College has given me room to breathe and dream about what is next for me while I take time to get well and focus on my relationship with Jesus."
Student of the Leadership College
Take the next step toward your future as a leader and apply for Powerhouse Leadership College today or schedule a visit by clicking one of the buttons below.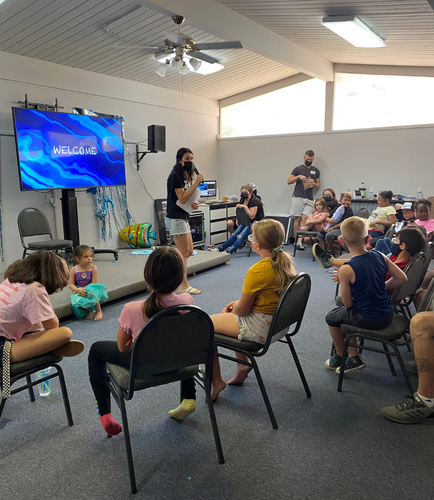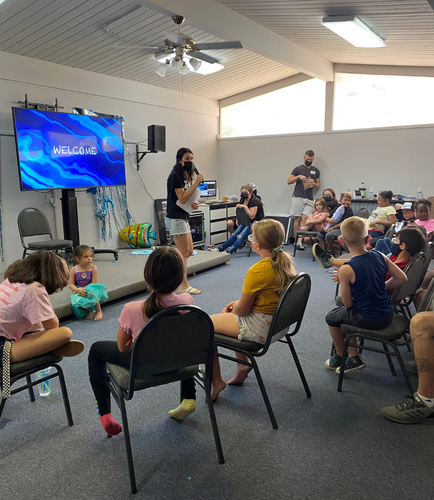 Powerhouse Kids
Powerhouse Kids is our weekly children's outreach program! We provide a safe place for the next generation to experience God's love. Children are served dinner, play games, worship, and learn a Bible story each week. Powerhouse Kids is for infants and children up to twelve years of age.
Powerhouse Kids meets Sunday from 5:00PM to 6:30PM at 320 Montrose Drive during our Sunday Night Worship service.
The best thing about Powerhouse is all of us love each other, and I like all the fun stuff we do. My favorite part is getting to eat dinner with my friends.
Child from Powerhouse Kids
God loves me, and He'll never forget me. I learned this at Powerhouse and I like to remember it whenever I feel lonely or scared.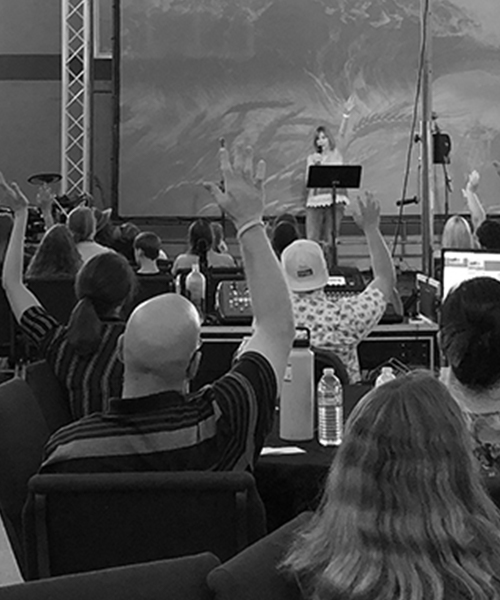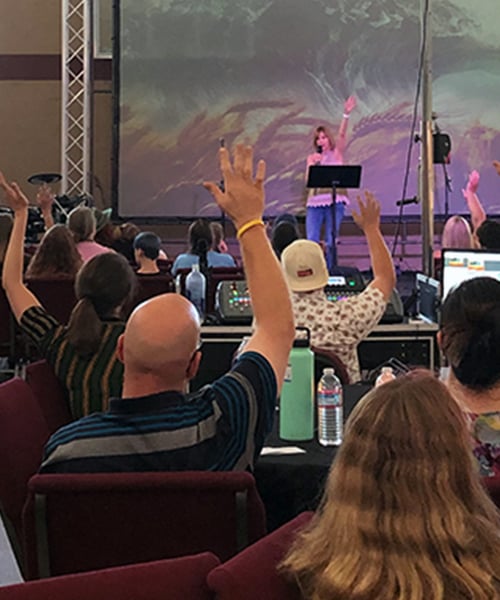 Sunday Night Worship
Our Sunday Night Worship service is every Sunday at 5:00 PM at 320 Montrose Drive. Join us for a warm meal, worship, and a Bible teaching.
Powerhouse Kids meets at 5:00 PM on Sundays as well and is available for children ages 0-12. If you're unable to join us in person, our online service is available on Facebook and YouTube on Sundays at 5:30 PM.