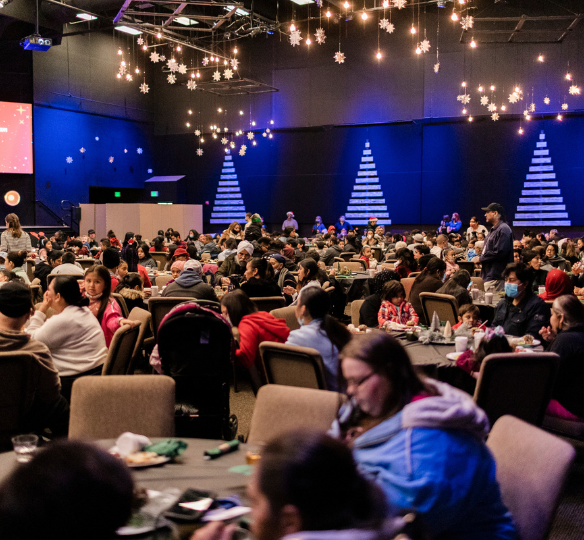 DECEMBER 9th, 2023
CHRISTMAS AROUND TOWNE
Thank you for your interest in volunteering at this year's Christmas Around Towne event on Saturday, December 9th, at Lakeside Church!
Guest Registration
will be IN PERSON only, November 6th & 7th at 311 Market Street from 3:30-7:30 PM.*
*Valid ID and Utility Bill showing proof of Folsom residency is required for guest registration. One ID and utility bill is acceptable for each couple or family. Applications are for your immediate family only. Additional family members may apply on their own. Must be present at the event to receive a shopping voucher. Must be pre-registered to attend. We are unable to accommodate unregistered family members. Registration is limited and on a first-come, first-served basis. Additional adults, 18 years or older, will need to apply on their own.